GRANTS. Frances Ashcroft, William Jagust, Roger Adan, Sören Riis Paludan and Tudor Oprea. These are the five new visiting professors who have been recruited to Sahlgrenska Academy through the Sahlgrenska Visiting Professors program.
The Faculty Board has set up the Sahlgrenska Visiting Professors program to increase high-quality international research exchanges. It is a five-year visiting professors program, and we are now seeing the result of the first call for expressions of interest during the spring. Of the ten people nominated, five have now been given the green light for employment as visiting professors at the Sahlgrenska Academy.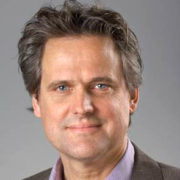 Professor Roger Adan leads a large, world-leading research team at the University Medical Center (UMC) in Utrecht in the Netherlands. Through projects financed by the EU, he has previously enjoyed good collaborations with Suzanne Dickson, Jan-Olov Jansson and Lauren Lissner among others. Roger brings with him advanced methods that complement Sahlgrenska Academy's methods where tailored drugs and light-gated ion channels are used to control the neural pathways associated with appetite. Agneta Holmäng, head of the department at the Institute of Neuroscience and Physiology, writes in her nomination letter that strengthened cooperation with Roger's research team could lead to greater exchange of ideas, technologies and researchers, and thus strengthen more research groups, particularly in Gothenburg, but also in Utrecht. Roger's host at the Sahlgrenska Academy is Suzanne Dickson.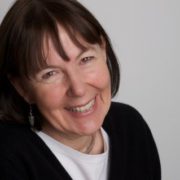 Dame Frances M Ashcroft has been Professor of Physiology at the University of Oxford for 20 years. She is a world authority on experimental diabetes research with a focus on the physiology of insulin release. She is also very good at popularizing science, which was one of the experiences that were highlighted when she was awarded the title of Dame of the British Empire.
Frances has collaborated with researchers at the University of Gothenburg, since the end of the 1980s. In her nomination letter, Agneta Holmäng notes that Frances will enrich the scientific environment and act as a bridge between Gothenburg and other world-leading research institutions. Frances M Ashcroft's will be a 20 percent visiting professorship, located at the newly formed unit for Metabolic Physiology. Her host at Sahlgrenska Academy is Patrik Rosman.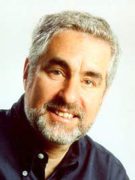 Professor William Jagust is in charge of a world-leading research team in cognitive aging and neuro-degenerative diseases at the School of Public Health at the University of California in Berkeley. In her nomination letter, Agneta Holmäng describes him as a pioneer and a highly influential researcher in applied brain imaging technologies, including structural and functional MRI and PET scanning to study aging processes and the mechanisms underlying Alzheimer's disease and other forms of dementia. His visiting professorship will be a valuable addition to the Imaging and Intervention Center, and to our own local research on the aging brain and dementia. Michael Schöll, who was recently recruited to the Wallenberg Center for Molecular and Translational Medicine, had William Jagust as his mentor during his postdoctoral fellowship in Berkley, and will be one of the hosts for William Jagust's visiting professorship. Other hosts  are also Ingmar Skoog, Henrik Zetterberg and Kaj Blennow.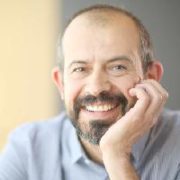 Tudor Oprea is a professor at the University of New Mexico's School of Medicine, Albuquerque, New Mexico, USA. He is an expert in translational informatics and computational biology, and has a well-established cooperation with the phagocyte team at the Department of Rheumatology and Inflammation Research at the Sahlgrenska Academy. These researchers will now continue to collaborate by investigating the molecular regulatory mechanisms for G-protein-coupled receptors (GPCRs), which are a group of receptors that are very common targets for modern drugs. This research cooperation is based on cutting-edge technologies in translational informatics and computational biology, with cell-based assays that characterize disturbances in the physiology of immune system cells. GPCRs are considered to be the most important of all immune receptors for an inflammatory process, and the long-term goal is to be able to control these receptors, which could ultimately provide new treatments for many of the major health problems facing society today, such as age-related diseases and invasive pathogens. The hosts for Tudor Oprea at the Sahlgrenska Academy are Claes Dahlgren and Huamei Forsman.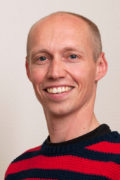 Professor Sören Riis Paludan works at Aarhus University in Denmark. He is young, but nonetheless a world-leading expert in the field of intrinsic antiviral immunity, with a particular emphasis on herpes virus infections and innate immune receptors in the central nervous system. Through his visiting professorship, several research teams at Sahlgrenska Academy will be able to deepen their cooperation with him. This research is translational and involves the translation of Sören's experimental work into clinical applications. The head of department at the Institute of Medicine, Hans Carlsten, writes in his nomination that access to human samples and reagents at Sahlgrenska Academy is a prerequisite for these translational studies, and that these will improve the overall quality of research on herpes, virology and immunology at the University of Gothenburg. The host for Sören Riis Paludan at Sahlgrenska Academy will be Kristina Eriksson.
In total, nine people were nominated. Peer review for the whole of the visiting professor program has been carried out by six experts for the medicine area. The decision to employ the five visiting professors was made by former Vice Chancellor Pam Fredman at the end of June.
The positions last for at most three years and comprise 20 percent of full-time, with the exception of William Jagust, whose position comprises 10 percent of full-time. These positions will be taken up at a time agreed.
TEXT: ELIN LINDSTRÖM CLAESSEN