ACADEMIC CEREMONY. On May 25, the inauguration ceremony for new professors was held at University of Gothenburg. At Sahlgrenska Academy nine new professors were inaugurated. Also, three adjunct professors and one visiting professor were welcomed to the university at the ceremony.
The traditional ceremony, held at the Concert Hall, was accompanied by solemn song and music by students at the Faculty of Arts. Photographer Johan Wingborg was in place, and further down on this page you can see some of his photos from the event.
Of the new professors who were installed at the university, nine were at the Sahlgrenska Academy:
Henry Ascher, Public Health
Eva Billstedt, psychology with a focus on child and adolescent psychiatry
Magnus Båth, medical radiation physics
Lars Kölby, plastic surgery with a focus on craniofacial surgery
Sara Lindén, medical and physiological chemistry
Marcela Pekna, neuroimmunology
Agneta Robertsson, pediatric dentistry
Elisabet Wentz, general psychiatry with a focus on anorexia nervosa
Johan Westin, iinfectious medicine, associated with a post as senior physician at Sahlgrenska University Hospital
Four of the Faculty's staff was also welcomed as an adjunct and visiting professors:
Martin Schwellnus, visiting professor of sports physiology
Niklas Darin, adjunct professor of pediatrics
Ludger Grote,adjunct professor of lung medicine, especially the area of sleep medicine
Kristian Samuelsson, adjunct professor of orthopedics

Photo: Lars Kölby held the initial inauguration speach for the Sahlgrenska Academy.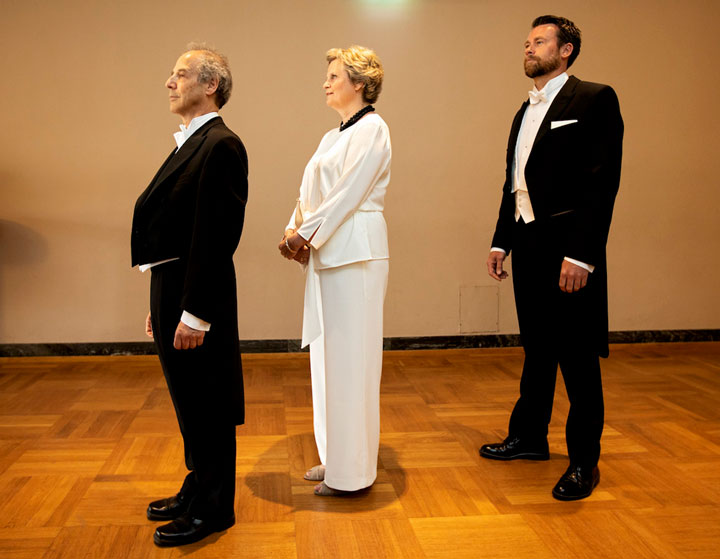 TEXT: ELIN LINDSTRÖM CLAESSEN
PHOTO: JOHAN WINGBORG