CONTRIBUTION. The Heart-Lung Foundation has granted SEK 50 million to researchers at Sahlgrenska Academy, of which SEK 40 million goes to researchers at the Institute of Medicine. The projects granted will, among other things, provide new knowledge about how complications after heart surgery can be reduced, how sex hormones affect cardiovascular diseases and how COPD and asthma can be diagnosed earlier.
Anna-Carin Olin is a consultant and adjunct professor of occupational and environmental medicine. By studying proteins and fats in the exhaled air, she maps respiratory diseases such as asthma and chronic obstructive pulmonary disease (COPD). The goal is to find reliable biomarkers for inflammation in the small airways, something that occurs both in difficult-to-treat asthma and COPD.
"Our research can have great clinical significance, both for early diagnosis and for developing more tailor-made treatments. Today, there are no simple methods for diagnosing inflammation in the small airways, which is an obstacle to early detection and treatment", says Anna-Carin Olin.
Invented a new examination method
The small airways are the finest ramifications of our airway and corresponds together as large an area as a half tennis court. Anna-Carin Olin and her research group have developed a completely new method for examining the small airways called PExA (particles in exhaled air).
This method means that the patient blows air into an instrument that measures and collects particles, that is, liquid droplets that form when we breathe. The procedure is much more gentle than today's method, which means that the patient's trachea is first anesthetized, then fluid is injected into the lungs and sucked up using a hose.
Via PExA, among other things, a protein is measured in the lungs called surfactant protein-A. When the airways are inflamed, they generally contain less of the protein than normal, which is suspected to mean that protection against bacteria and viruses is getting worse. The protein is also thought to be a marker for early COPD.
Reduced bleeding during heart surgery
Anders Jeppsson, Professor of Thoracic Surgery and consultant at Sahlgrenska University Hospital, is granted SEK 2.25 million to study how complications after heart surtgery can be reduced. The research includes both registry studies, preclinical and clinical studies.
One focus area is how bleeding during and after surgery can be reduced. Today, about 10 percent of patients suffer from major bleeding. The bleeding risk is affected, among other things, by the patient's age, kidney and liver function and how large the surgery is. It can also be measured using biomarkers in the blood.
"Bleeding can be prevented in various ways. It is important to better identify patients with increased bleeding risk and that they are managed by an experienced surgeon. It is also about reusing the patient's own blood during the surgery and reviewing the medication before", says Anders Jeppsson.
It is known that the drugs given to heart patients to keep the vessels open increase the risk of bleeding if the patient needs surgery. Therefore, it may be an advantage to to stop with these drugs before surgery. At the same time, it can cause problems with the blood flow to the heart, which means that it is not possible for all patients.
Treatment after coronary surgery
Another focus area is measures to reduce relapse in the underlying disease after surgery, so-called secondary prevention. It includes both lifestyle-related measures such as smoking cessation, diet and exercise, but also medication.
A large Nordic study initiated and led by Anders Jeppsson has begun to compare two antithrombotic strategies after coronary artery surgery. Platelet inhibitors are blood thinning agents that are given to all patients who have operated for coronary artery bypass. The study should examine the effect of giving one or two platelet inhibitors, respectively.
"The question is whether it is better to have a stronger platelet inhibition and thus slightly increased risk of bleeding, but hopefully also less thrombotic complications such as heart attack and stroke", he says.
The study lasts for three years and includes 2 200 patients from 20 Nordic clinics. This is the first time that Nordic thoracic surgeons jointly carry out such a large randomized study.
Androgens and cardiovascular diseases
There are important differences between cardiovascular diseases in men and women, both in terms of symptoms and the type of disease that is affected. On average, men fall ill earlier than women. Åsa Tivesten, Professor and Consultant, has received three million SEK to investigate how androgens, so-called male sex hormones for example testosterone, affect cardiovascular diseases.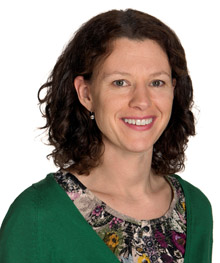 "We believe that the effects of androgens on the immune system can be an important piece of the puzzle. Our hypothesis is that testosterone protects against atherosclerosis and thus also heart attacks and other diseases caused by atherosclerosis. At the same time, we believe that testosterone may have some negative effects, among other things on the inflammation that occurs in the heart muscle after an infarction and on the development of so-called arterial hypertrophy", says Åsa Tivesten.
The fact that testosterone can have both positive and negative effects may suggest that the hormone affects the immune system in several different ways. The aim is to understand these mechanisms in detail, so that future hormone drugs might have fewer adverse heart and vascular effects. This applies, for example, to the treatment of prostate cancer.
Åsa Tivestens research includes both experimental methods and population-based studies. She is also studying how hormone levels co-vary with disease in study patients who have been recruited from the population, among other things in the SCAPIS study. She also studies the cardiovascular system in mice lacking the receptor for testosterone in various specific cell types.
"We have previously shown that mice that completely lack the receptor for testosterone, the females also became more atherosclerotic. The results may indicate that testosterone may be more important for women's cardiovascular health than previously thought that even women may need replacement testosterone if they have low levels," she says.
Odontology, physiology and health care research
Researchers at other institutions also receive a share of the grants from the Heart-Lung Foundation, including Mats Börjeson at the Institute of Neuroscience and Physiology, who receives SEK 1,650,000 for his project, which deals with aerobic fitness for cardivascular health and is based on the extensive SCAPIS study. At the Institute of Odontology, Johan Bylund receives SEK 1,350,000 for his project.
Inger Ekman at the Institute of Health and Care Sciences is the principal applicant for another study that receives a substantial grant, SEK 2,400,000, from the Heart-Lung Foundation. The study focuses on person-centered care at home during chronic obstructive pulmonary disease (COPD) and heart failure. These conditions often cause severe symptoms such as shortness of breath and fatigue, and many become home bound. Often, treatment on repeated occasions within the inpatient care is also required when the condition deteriorates. For those affected, this leads to uncertainty and anxiety.
In the study, a development of person-centered care in the home is tested via an e-health platform, with the aim of creating a higher degree of confidence in the ability of a person with chronic or long-term illness at home. Patients will be randomized to either participate in control group that receives the usual care, or to be part of a group that is also supported by the e-Health platform, where a nurse or physiotherapist, together with the patient, writes a health plan, via a the e-health platform, which was developed together with patient and related party representatives, nurses, occupational therapists, physiotherapists and doctors. The study is conducted in the light of previous research at the Center for Person-Centered Care at the University of Gothenburg (GPCC) which has shown that person-centered care in the event of deterioration of chronic heart failure is associated with lower costs, reduced insecurity and shorter hospital times.
TEXT: KARIN ALLANDER / LOVISA AIJMER / ELIN LINDSTRÖM CLAESSEN
PORTRAITS: MAGNUS LÄNJE / EMMA HANSSON / MAGNUS GOTANDER / JOHAN WINGBORG
Full list
Göran Bergström, professor
Elucidating the links between ectopic fat accumulation in the liver and around the heart with atherosclerotic cardiovascular disease
1 500 000 kronor
Lena Björck, docent
Hjärtinfarkt-insjuknande och dödlighet mellan 2002-2016
1 350 00 kronor
Jan Borén, professor
Studies of Cardiometabolic Risk Factors
5 346 000 kr
Johan Bylund, professor
Contribution of the host lectin galectin-3 to innate immune responses to M. tuberculosis
1 350 000 kronor
Fredrik Bäckhed, professor
Gut microbiota and cardiovacular disease: from patient to metabolite
4 200 000 kr
Mats Börjesson, professor
Aerobic fitness for cardiovascular health – a SCAPIS study targeting improved physical activity recommendations
1 650 000 kronor
Lena Carlsson, professor
The role of somatic mutation-driven clonal hematopoiesis in the development of cardiovascular disease in patients with obesity treated by bariatric surgery or usual care
3 600 000 kr
Mikael Dellborg, professor
De unga blir allt äldre – När medfödd och förvärvad hjärt-kärlsjukdom möts
1 500 000 kr
Inger Ekman, professor
Person-Centred Care at Home (PCC at Home): Shifting towards high quality, affordable preventive healthcare
2 400 000 kronor
Per Fogelstrand, forskare
Studier av aterogenes i human kärlvägg
900 000 kr
Ludger Grote, professor
Complications and prognosis in chronic obstructive pulmonary disease – role of cardiovascular, autonomic and inflammatory dysfunction during sleep
1 500 000 kr
Jan Hedner, professor
Carbonic anhydrase related mechanisms in obstructive sleep apnea and chronic hypoventilation. Mechanistic links to cardiovascular disorders, in particular hypertension
2 400 000 kr
Anders Jeppsson, professor
Prevention och behandling av komplikationer efter hjärtkirugi
2 250 000 kr
Christina Jern, professor
364 000 kr
(Forskarmånader doktorand)
Maria Johansson, forskare
The Cholinergic anti-inflammatory pathway and its role in atherosclerosis and ischemia-reperfusion injury
300 000 kronor
Åse Johansson, forskare
Pulmonary nodules: potential cancers or "harmless spots"? "A risk stratification for lung cancer in pulmonary nodules detected in the Swedish CArdioPulmonary bioImage Study (SCAPIS) in order to develop a simple follow-up algorithm"
900 000 kr
Stephan Lange, forskare
924 000 kr
(Forskarmånader disputerad forskare)
Jan Lötvall, professor
Engineered Extracellular Vesicles as Therapeutics for Respiratory Disease
1 500 000 kr
Margit Mahlapuu, docent
Molecular pathogenesis of atherosclerosis: studies of underlying mechanisms and new treatment strategies
1 500 000 kronor
Bright Nwaru, universitetslektor
Fenotypning av astma i Väst-Sverige: beräkningslärande, genetic, epidemiologi och klinisk translation
600 000 kr
Anders Oldfors, senior professor
New glycogen storage cardiomyopathies and roadmap to specific treatment
1 800 000 kronor
Anna-Carin Olin, adjungerad professor
Påverkan på små luftvägar vid yrkesexponering, astma och KOL
2 400 000 kr
Björn Redfors, forskare
Re-thinking myocardial stunning in acute ischemic heart failure: Mechanisms and prognostic implications
300 000 kr
Annika Rosengren, professor
Body weight, weight gain and cardiometabolic risk factors during the life course
3 900 000 kr
Maria Schaufelberger, professor
Fortsatta kliniska och epidemiologiska studier av hjärtsvikt med fokus på yngre patienter
600 000 kr
Ulf Smith, professor
Metabolic cell senescence promotes insulin resistance and CVD – a SCAPIS study
1 600 000 kr
Åsa Tivesten, professor
Androgener, immunsystemet och hjärt-kärlsjukdom hos män och kvinnor
3 000 000 kr